New York City is known for the spectacular nightlife it has to offer. From Broadway shows to swanky lounges in nyc, the city that never truly sleeps has it all. Of all the things to do in NYC going to a crazy dance club is one of the most fun things you can do if you're looking to have a memorable night. We have chosen 5 of the hottest dance clubs in NYC in 2016 to highlight in this article. Each venue has something unique to make for an amazing event where you can dance like no one is watching and have the time of your life!
                                                                                                         The DL

The DL is one of New York's hottest dance clubs. This multi-level venue is great for any party or event because of its versatility. The top floor is a retractable rooftop space with room for up to 400 guests to break a move! Music can be played by a DJ or via an IPOD and the space is also equipped with an HD video wall that truly transforms the rooftop into a magnificent dance floor. There are two other levels to complement the third floor dance party; the sexy Red Room on the second floor ideal for birthday parties, and the main dining area for Dinner on Ludlow, ideal for up to 150 guests. Both the first and second floor have the ability to play music through an IPOD adapter or by having a DJ. If you're looking for a dance club that can do it all, you will not go wrong in choosing the DL.
The Hudson Terrace
The Hudson Terrace is a modern, up scale night club perfect for dancing till there are holes in your shoes. There are several rooms— The Salon, The Garden Terrace, and the Rooftop Garden Lounge— and the best dancing happens in the Rooftop Garden Lounge. This space features a retractable rooftop, glass walled cabanas, and lots of comfortable seating in addition to the spacious dancing area. And don't forget about the amazing views from this rooftop heaven.
The Empire Hotel Rooftop

The ultimate sophisticated dance party awaits you at the Empire Hotel Rooftop. Head to the 12th floor of this iconic, Upper West Side hotel for incredible views of the Lincoln Center, delectable bites, and tasty drinks all while you bust a move! This is the perfect venue for anyone who is both classy and sassy. It has also been rumored that the rooftop is going to be getting a make over this year— in the form of a retractable roof— in the hopes of being even more attractive for a multitude of dance parties.
Suite 36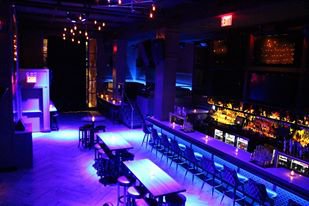 Suite 36 is a bi-level club that doubles as a sports bar and dance club; it's a spectacular space designed with everyone
in mind. The spacious ground floor is the perfect area for dancing the night away to the superb music. Suite 36 is the place to be for a laid back night with friends. They have delicious food and a tasty cocktail menu to compliment it. With an abundance of beautiful leather furniture, you can take a seat in between your dancing sprees at this fantastic venue!
Highline Ballroom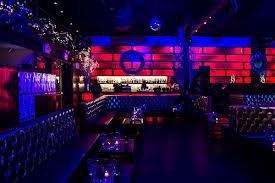 The Highline Ballroom is a unique venue where they are dedicated to providing guests with the best experience possible! This immaculate space offers plenty of room to dance and the stage for live shows makes for an unforgettable experience. Highline Ballroom offers a diverse menu with tasty appetizers like Cracker Jack Jerk Wings, Pulled Pork Buns, and Mahi Mahi Tacos. Don't miss out on their great drink menus too! Highline Ballroom is a fabulous event space with all the entertainment and dancing room you could hope for!
Like this article? Check out our vote for the best lounges in NYC that are perfect for birthday parties and other special events. Have questions about planning an event? We welcome you to use our awesome service today and have an event for the ages. Go to www.birthdaysandbottles.com for more info and start planning your party with us today! Also, be sure to follow us on Instagram (@birthdaysandbottles) and like our Facebook page for all the updates.