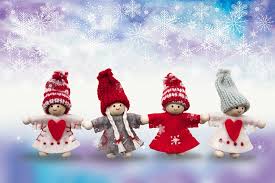 Think it's too cold to throw a party or go out and have fun? Think again! The winter in NYC is in fact one of the best times to have fun and celebrate with those you love. Here are 10 tips and winter birthday party ideas on how to throw a party in the cold and make it the best it can be!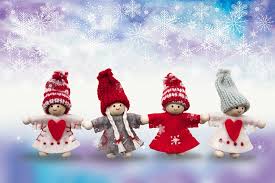 1. Pick a winter theme.
The snow is a great decorative venue for your event. Use white and silver and glitter to represent snow or other wintery wonders! White balloons or other ornaments are a simple yet gorgeous touch to any winter event.
2. Bring heat lamps and room warmers.
If your event is in a room that is partially outside, make sure that your guests are warm and cozy and comfortable at your event.
3. Have a Hot Chocolate and S'mores-making bar!
Let your guests make their own delicious drink and snacks! Set up different brands, toppings, and more. This is a fun activity for a party that everyone will love and eat with pleasure!
4. Make yummy and creative holiday cocktails.
Apple cider and caramel vodka, eggnog, or champagne and raspberries. All of these drinks are delectable, fun, and holiday-themed! They are also extremely easy to make if you follow recipes off of Pinterest or other websites. If you don't want to make your own cocktails, we can hook you up with some great NYC bottle service and party planning ;).
5. Take every advantage of winter puns!
Give out water and call it "melted snow". This sweet and simple treat is sure to make your guests smile a little more during your event.
6. Use red cups with black ribbon as "Santa's red coat" cups!
These are a nice touch to any drink, and will show that you care about your guests and took the time to decorate for them.
7. DIY decorate your tables and chairs.
Use tin foil or other white paper as a tablecloth, cotton balls as snowballs, and white paper as snowflakes!
8. Make snowflake or glitter colored invitations!
Use paper from your local dollar store and cut out winter shapes. Give the details of your event and send them out! This is the easiest way to make gorgeous invitations for your party.
9. Give out holiday themed favors to your guests.
A box filled with Hershey Kisses and a nice note on top is a great way to tell your guests how much you love them!
10. Have fun!
Winter is a time to celebrate all of the great things that have happened over the past year, so enjoy the time you have with your friends and loved ones and party!
Even though it's cold outside, that doesn't mean you cant have fun! Use these tips and plan your winter event in NYC today! Check out our website for more help.