5 Great Birthday Party Spots in NYC
Planning your birthday celebration can be an incredibly daunting task, especially in New York City! There are a plethora of birthday party spots in all of the best locations of nyc so it is easy to get overwhelmed with all the choices you have to make as a hostess or host. The most important decision to make is what you want the evening to look like—a casual evening, birthday dinner, or a fun-filled night of dancing and partying with your friends. We have put together a list of five of the best celebration spots NYC has to offer!
1. Slate Lounge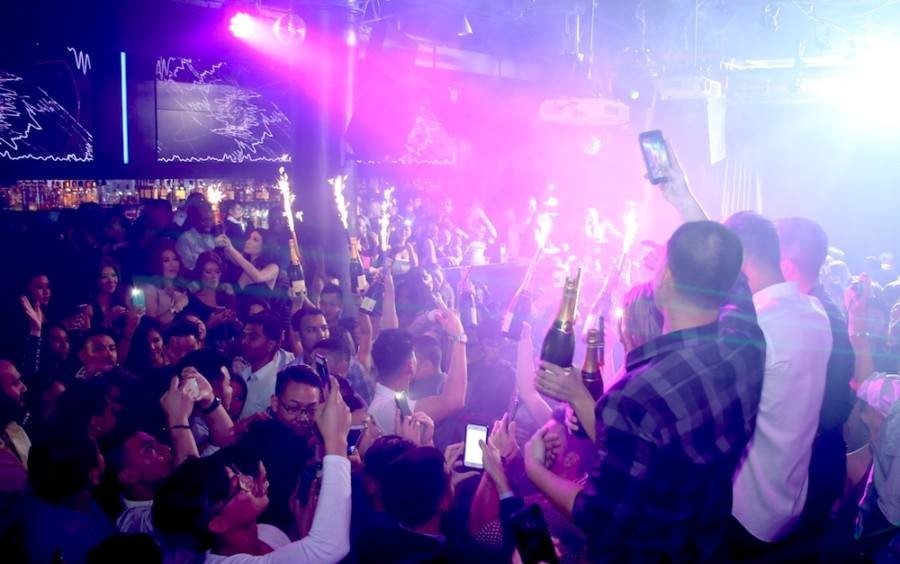 This modern, upscale lounge located in the Flatiron District, is the perfect spot for a birthday bash. With 16,000 square feet of space over their bi-level design, Slate can accommodate a large birthday party that people will remember for ages. This venue is fun and the ultimate place to let loose. Slate offers great group games like pool, ping-pong, and foosball as well as state of the art audio visual capabilities, Funktion One sound system, and a nine panel video wall! Not to mention the sizable dance floor where you and your guests can break down and bust out your greatest moves all night long. Slate also has an unforgettable menu made up of modern American cuisine including a Jumbo NY Pretzel, Crispy Fish Tacos, and several tasty sliders. Pair these items with a delicious cocktail and you'll have the best birthday bash in no time!
2. M1-5

Have you ever dreamed of a place where you can eat a multitude of cuisines, drink cocktails inspired by places around the world and watch your favorite sports game, all while rocking out to any kind of music your heart desires? Well look no further, M1-5 truly has something for everyone and would be a dream spot for any birthday party. Eight high-definition TVs surround the circular bar and are visible from any booth or table to accommodate the sports fans. State- of-the-art turntables and an in-house PA system set the mood for dancing your heart out. And for those who are looking for an intimate conversation while enjoying the refreshments, there are draped booths, elegant lounge areas, or dining tables of every size. Come out to Soho for exquisite food, tasty cocktails, and the party of a lifetime! Want to have your party at M1-5? Let's do it!
3. Open House

When Open House was being designed, Blackbook columnist, Steve Lewis, was consulted for his remarkable knowledge of city nightlife in order to create an elegant party space that combines both modernity and classical styles. This chic venue offers the perfect balance between contemporary swank and vintage old-school providing the perfect location for any birthday party. It is described as "a cordial house setting" where the antique furniture, flowers in mason jar vases, and gilded wallpaper, coupled with the unique flavors of bacon infused whiskey, strawberry infused rum, or blueberry vodka sets the mood for a laid back atmosphere that can be enjoyed by any party goer out there. The homey feel of Open House offers an immediate comfortability so plan to dance the night away to a mix of hip hop, top 40, electro, rock, 80's and old school favorites on the main floor of this lower east side hot spot at a birthday party more memorable than your 21st! Check out Open House
4. The Ainsworth

The Ainsworth in Chelsea is one fabulous and unique birthday party venue! This venue is the perfect combination of a restaurant, lounge, and event space that can hold up to five hundred guests! They have an open floor plan with plenty of seating, eight HD TV's, a DJ booth, and a large bar space. Don't forget about their tasty menu with Crispy Artichokes, Mussels and Sausage, Thai Kale Salad, and the to-die-for Mac& Cheese Burger (panko-crusted mac and cheese, a tender beef patty, and another scoop of ooey gooey macaroni and cheese, yum!) You and your guests will definitely not leave hungry! They also have great specials throughout the week if you are looking for a smaller event to celebrate another year of your fantastic life. Either way, the Ainsworth is worth checking out!
5. The Gilded Lily

Travel down a staircase beneath The Monarch Room restaurant to the golden dusted club. The sunken dance floor is the ideal space for dancing on your birthday night but if your feet get tired do not worry; expanding outward from the dance floor are concentric rings with seating, dining, and drinking areas. The club is inspired by the Gilded Age, reflected in its name, and if you choose the Gilded Lily for your birthday extravaganza you'll feel like you were born in the wrong era. The music is fun, generally artists such as Kid Cudi, Yeah Yeah Yeahs, J-Kwon, and moonlighting live DJ's. There are tons of delicious drinks to choose from including several types of beer, a tasty cocktail menu, and champagnes. The Gilded Lily would be a superb venue for your birthday celebration!
Now you have plenty of great places to celebrate your birthday in NYC. Let us plan your next killer party for you! If you are ready to have an unforgettable NYC birthday party, then get in touch with Birthdays and Bottles today! Call 212-845-9750 or book your party online.