Whether for the holidays, celebrating a great company accomplishment or just for fun, planning a corporate function can be a lot of work, but also exciting and fun! Follow these steps on our corporate event planning checklist to make sure your event has all that it needs, and be sure to your our excellent service … Read more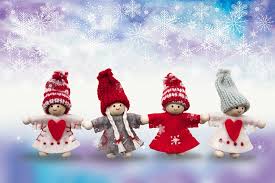 Think it's too cold to throw a party or go out and have fun? Think again! The winter in NYC is in fact one of the best times to have fun and celebrate with those you love. Here are 10 tips and winter birthday party ideas on how to throw a party in the cold and … Read more
Technology is playing more and more of an important role in our everyday lives. That includes event planning. Whether you are the organizer, attendee, or venue owner, technology has changed the way events run.
Hip Hop Clubs in NYC are just about the hottest topic right now. Get more information from our infographic above!
Life is stressful and sometimes you need to take yourself on a mini vacation to another world, where fine dining and fancy hookah will entertain you and your friends and help you to make great memories. Transform yourself to a world of Mediterranean paradise and try one of these great Hookah Lounge NYC locations for … Read more
It's said that there's magic in the night when the pumpkins glow by midnight…and you know what that means! Its time for Halloween in NYC! Everyone loves this holiday — this is a time of year to live your fantasies and be whoever you want to be, if only for a night. You can be … Read more
As October is almost half way over, walking outside requires more than a sundress or short, but there's not need to be bundled up in layers and a winter coat just yet. There is always some seasonal confusion in the time when it's not summer anymore but not quite winter yet. But don't fret; the fall is filled … Read more
Happy Columbus Day Weekend! On this day in 1492, Christopher Columbus sailed the ocean blue and discovered our great country…or so he thought. Regardless of what he actually discovered, this is a weekend where we as Americans celebrate the place we call home. Here are some fun ways to enjoy your three-day weekend in New York City! 1. Go … Read more
Whether it's an endless glass of Mimosa or a frequently refilled Bloody Mary, all-you-can-drink/ bottomless brunches are among the most sought-after in the Big Apple. Sprinkled throughout the streets of NYC, locals and visitors alike can encounter dozens of boozy brunch locations. While the list may seem overwhelming, we've done our research to help narrow … Read more
Whether it's a night out with friends or your yearly birthday party, the main priority is always to let loose and have a good time. Sometimes we get so excited to celebrate that we consume more alcohol than we can normally handle without even realizing it. It's not until the next morning when you wake … Read more
If you want to celebrate a birthday, engagement, or have a fun get together with your friends, Birthdays and Bottles will plan your party and get you the best bottle service NYC has to offer. The staff at Birthday and Bottles will ensure that your event is an outstanding success. We serve individuals, groups, corporate events, businesses, universities, and other organizations in New York City. Whether you and your group are looking for the finest NYC bottle service or need a party planned in one of New York's best venues, we can help. Check out the video below to see how it works and get in touch with us today.